Irregular Slate Flagstone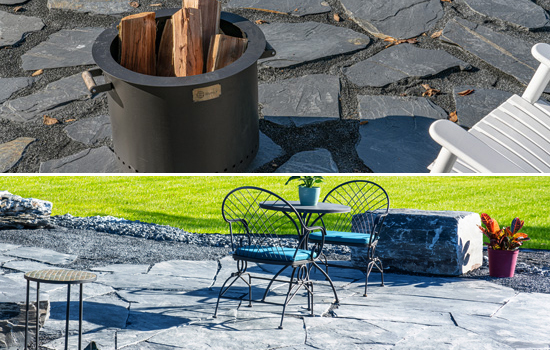 Our irregular and large irregular slate flagstone pavers create a random, rustic-looking pattern as stepping stones, pathways, and patios.
DISCLAIMER:  Irregular Flagstone & Mosaic Flagstone will vary in sizes/thickness.
Pathway Slate Flagstone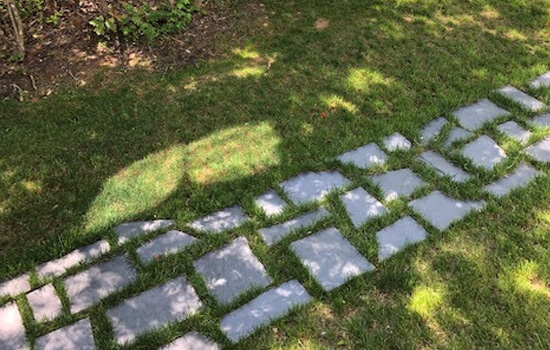 Buckingham® Slate Pathway Flagstone walkways and pathways are a charming, natural choice for navigating any landscape.
Frequently Asked Questions
Where is slate found?
Slate is found in the earth and mined from quarries. Buckingham Slate is specific to Buckingham County, VA, and is one of the highest quality slates on the planet.
Is slate rock good for landscaping?
Buckingham Slate's durability makes it a perfect choice for landscaping projects. Buckingham Slate boulders, slate chippings, and other slate products are commonly used in commercial and residential landscaping specifically because they last for a very, very long time.
Is slate rock waterproof?
Slate is highly water resistant. Due to its extremely low water absorption properties, it is also resistant to frost damage, as water is unable to sufficiently penetrate the surface and subsequently freeze. Buckingham Slate is particularly exceptional on this front, with a less-than-1% water absorption rate, which is significantly less than any other slate.
How long does slate rock last?
Slate boulders and other slate products last an extremely long amount of time. Slate's high durability gives it a lifespan that is rarely shortened by anything beyond intentional destruction. Buckingham Slate is known to have a lifespan of over 150 years.