Mosaic Flagstone/Dry Stack Wall Stone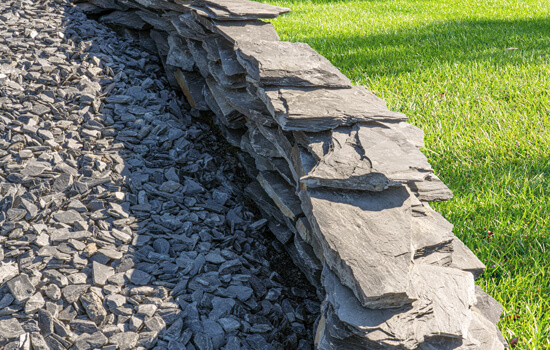 Customize your garden wall design with Buckingham Slate Mosaic stones.
Outcropping/Decorative Slabs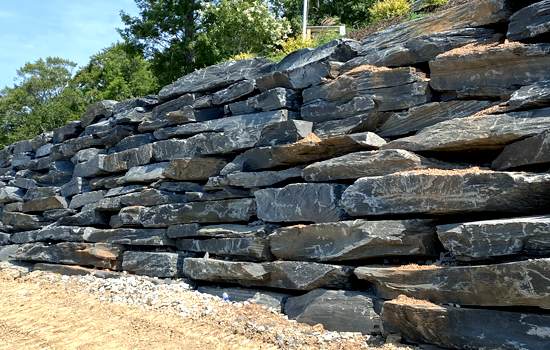 Buckingham Slate slabs are used to create walls that have a dramatic impact in the overall landscape design. Ideal for use as retaining walls.
Countryside Wall Stone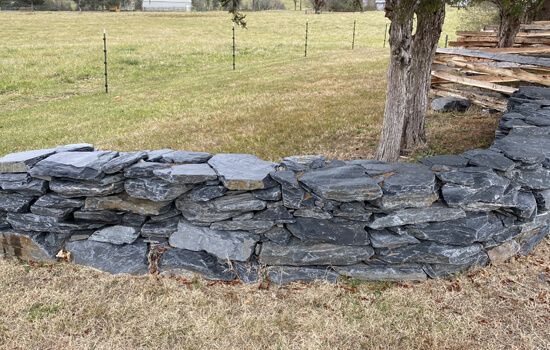 Countryside Wall Stone takes you back in time using one of the oldest rural crafts. These walls provide a natural and timeless solution that adds dimension and architecture to the existing landscape.
Please review Benefits/Disclaimers before placing an order.